Sukup Strong for the Ukraine
Jun 2, 2022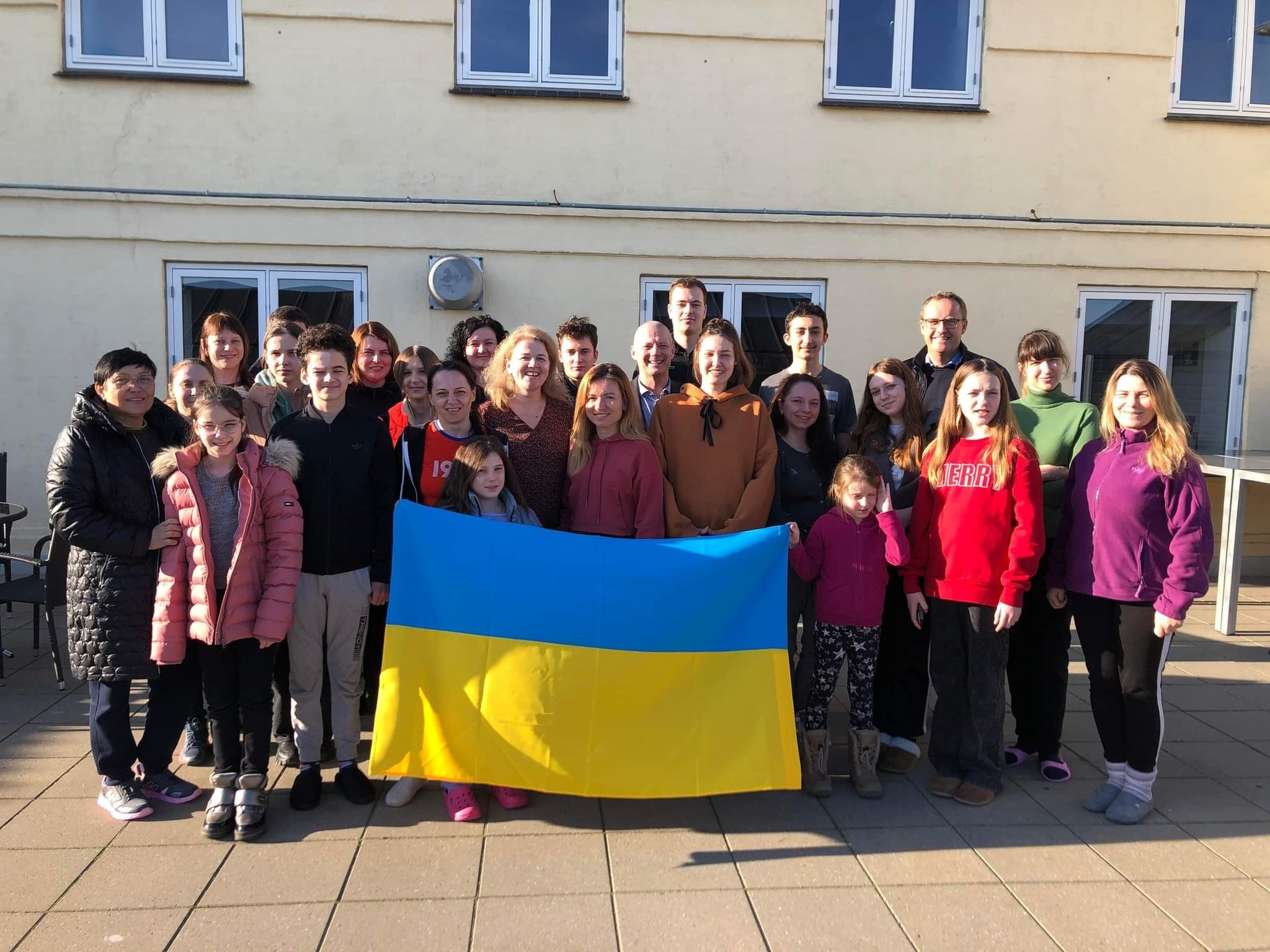 As you read this, more than 30 Ukrainian women, children and the elderly representing sixteen families are safely out of harm's way.
Their 1,200 mile journey, and days spent traveling across four countries, became reality when an Iowa-based agriculture manufacturer reached out to help. Located in a Midwestern town of just 1200, this connection and this story will forever bring new meaning to #TeamSukup.
February 24, 2022. Russia invades neighboring country Ukraine. The world has watched terror unfold for the country that gained its independence from the communist regime in the early 90's; after the fall of the Soviet Union.
From afar, we've watched the world quietly stand in support of the Ukrainians. Many of us, helplessly searching for some common thread that ties us in solidarity with those under attack.
Sukup Manufacturing Co. has that thread. Our business partners at Grain House Company in Ukraine. There, they manufacture grain bins and material handling equipment. We've been a team for many years. But this mission? It takes teamwork to another level.
Unbeknownst to many, a daring mission was evolving even under the relentless Russian attacks.
The mission involves our European counterpart; Sukup Europe. A dynamic business relationship was forged in the early 2000's and in 2015 Sukup Manufacturing Co. acquired the company.
It's how this whirlwind of chaos that's rocked the more than 44 million living in the Eastern European country, came to our company's attention. It's how #TeamSukup took on a different context recently.
Our Sukup Europe and Grain House Company friends are desperate to evacuate their families. Many men are called upon to serve. They cannot leave. Women and children must get to safety.
Sukup Europe's Managing Director/Sales Manager Jens Erik Iversen is a busy businessman with a heart for helping others. Andriy Semenovych is co-founder of Grain House Company and deeply impacted by the war.
Both are considered successful by the World's views. Now they'll likely be considered heroes, as well.
Andriy's son Serge and a handful of others are joining in the risky venture, unlike any they've ever encountered before. More than 5-thousand miles away and an ocean apart, Team Sukup is exuberant. They've connected with their friends Jens and Andriy. They, too, have a part in this mission.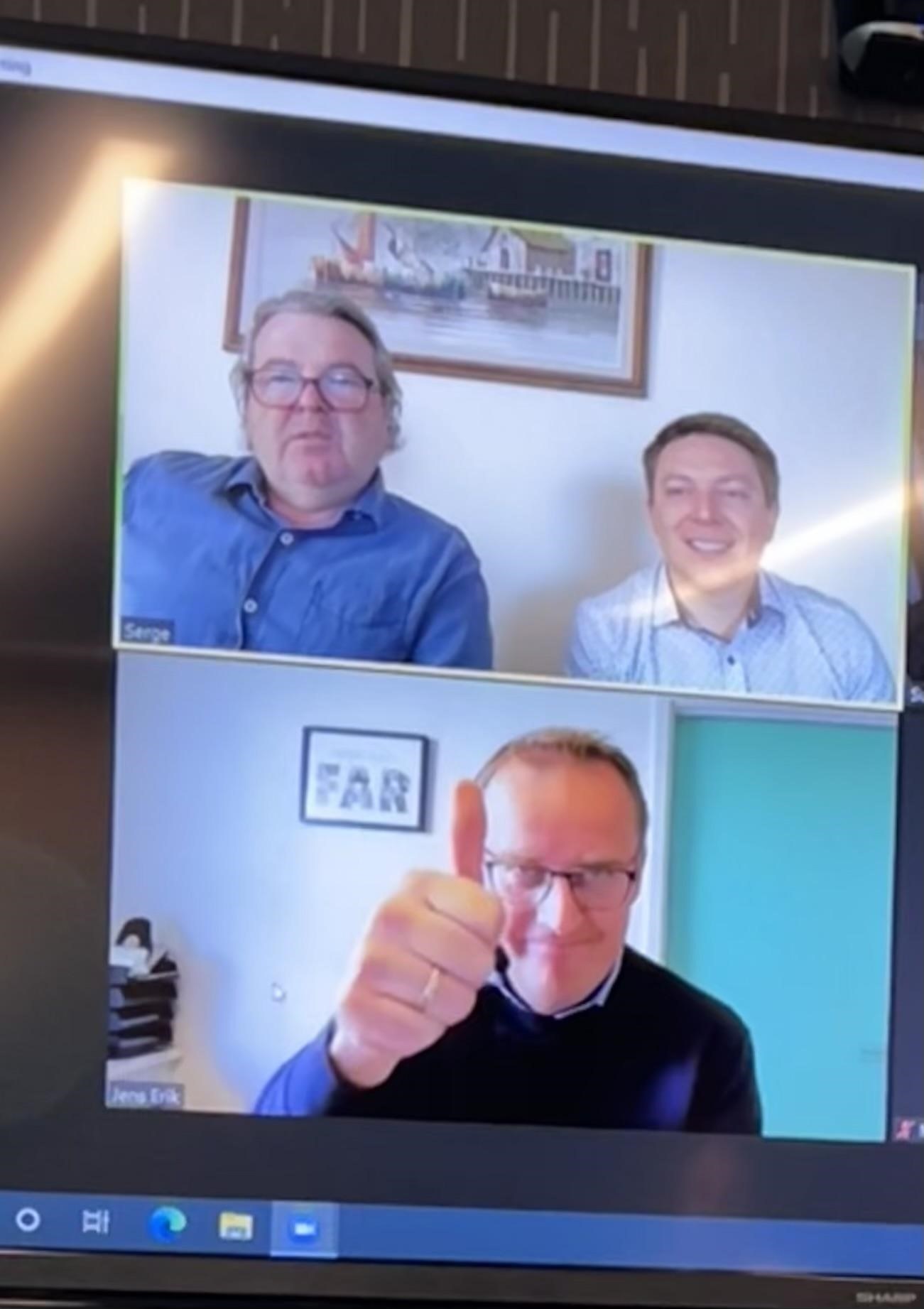 As the war has gained steam, the exodus from Ukraine has intensified. It's in the heat of the moment that we've seen leaders emerge in fearless ways. This is no exception. Jens and Andriy devised a plan and then put it into action, the rescue of Grain House Company families from Ukraine to Denmark. It also includes Danish families with loved ones in Ukraine.
As Andriy worked to secure the funds and supplies for a planned caravan to Poland, Jens was already in Germany. Also joining in the rescue, a Danish crew that spoke Ukrainian! They planned to meet at the Polish border and bring the women and children back to Denmark.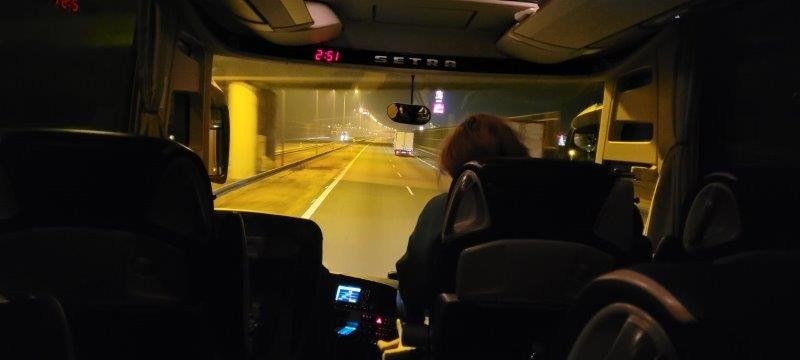 Back in Sheffield, Iowa, there's a meeting of minds. It's not the typical day to day business at hand. It's how to best help those in Ukraine. The executive team, you see, has a heart for their employees and partners. The war raging overseas is weighing heavy. President/CEO Steve Sukup wants Sukup Manufacturing Co. to help. He and his team have agreed to a financial commitment with ramifications far beyond the world of business.
Abby Bohl has worked closely with the international subsidiaries of Sukup since she started with the company seven years. She's visited Sukup Europe and is primarily involved with the financial/administrative side.
"You feel so helpless during this time. It's encouraging to know that there is an avenue to make a difference even if it's small in the big picture of this unimaginable situation."
Bohl says she is in awe of the decision that Sukup Manufacturing Co. was going to help and can't believe it's a chance she's receiving in the workplace. "I would have never imagined this in a million years. I love working for a company that cares so deeply for their employees."
Andriy Semenovych's father remains in Ukraine. At 84, he's seen his share of life; the good and the bad. Peacetime and wartime. Today, he is able to see the good. Andriy's father knows the men serving their country will not have to worry about their loved ones who escape.
"They feel safe. They feel okay. They are very grateful because they won't have to spend time underground to hide from the bombs. A lot of Grain House employees are now fighting. Husbands and fathers appreciate what we did."
As of publication, there are nearly 3 dozen who will be helped. The shelling and bloodshed have intensified. Driving a bus out of the battle brings about bittersweet hope. A boots on the ground perspective of the good that prevails.
Jens has captained that effort and sat with the Ukrainians who left it all behind. The families are in shock but surviving. Jens has held the hands of children who left without their fathers. Comforted the women whose husbands are making the ultimate sacrifice. Jens has felt their grief but seen the difference even just one company like Sukup Manufacturing Co. can make through acts of kindness.
Upon arrival at their Denmark destination, he let the townspeople know there were new faces in town. He described an outreach that continues to prove time and time again that evil will not pervade the good that remains. There's food, clothing and mental health help. Jens sees the difference; it happened when one little boy finally started to relax and open up after the rescue.
"He took my hand yesterday and we took a walk around. It shows it makes a difference what we do. I know this is a small plaster on the wound."
It's in the smile of a small Ukrainian boy. The financial outreach of an Iowa-based company. The prayers said around the world.
They're safe, sheltered, fed and loved. It's a heavy responsibility, says Jens. He feels the need to care for these people as if they were his own family. The work doesn't stop now. Questions remain but the partnership with Team Sukup at corporate headquarters has been a blessing for the European counterparts.
"Are we on the right track or should we do this differently?" Jens questions.
It's what all involved ask. By the day. By the hour. By the minute.
But Jens is thankful for team in Sheffield.
"Big, big thanks for the Sukup family's support to be able to do this. It makes everyone within this company so proud and it's made a huge difference. We need somebody on the ground who can make decisions. Apply for a seal, and hopefully keep the group together and do as good as we can as if it were our own family," Jens said.
For the men and women in the Heartland, it's tense days waiting for updates about the mission.
Long-time Sukup employee Kerry Hartwig has worked with Andriy and his team for 15 years. It's been a roller coaster of emotion for Kerry and his peers at Sukup Manufacturing Co.
"The people I've met in Ukraine are a lot like people in the Midwest, very nice, open and humble people. They said they never expected an invasion to happen and are devastated, it's hard to watch."
Hope. It's there. In the heroics. In rising up in difficult circumstances. Even for those in Iowa.
Kerry says, "It was amazing to see people in different roles than you know them, and truly at their best. Andriy did a great job of organization and getting them to the border. Jens is a hero, he shocked everyone and showed up at the border with a bus! He made sure they got to a safe place. It's hard to imagine what the refugees and the family members they left behind are going through."
All families will stay together for the time being. Volunteers are providing necessary supplies. Now the goal is finding a more permanent living arrangement.
Those rescued carry an entirely different story. Leaving behind their loved ones, their homes, and their comfort. Entering a foreign land; welcomed by strangers. Now the concern turns to mental health. To medical attention. To the temporary assimilation of these people so they can find some element of normalcy despite the uprooting of their lives.
For Sukup Manufacturing Co. CAO Emily Schmitt, there was no hesitation. As a third generation family member and someone who has overseen other mission projects within the company, Schmitt didn't pause for a moment.
"I thought about how natural it was for us to think of aiding Grain House employees' families, and how thankful Jens was when we let him know he had our support to take action. We were surprised he wanted or needed our approval. We knew people needed help and we had the resources to meet that need," Emily says.
As of this publication, more than 2 million refugees have now escaped Ukraine to Central and Western Europe. Serge reiterates this war represents the biggest humanitarian crisis in Europe since World War II.
"The Ukrainian people remain resilient and brave beyond belief."
---
March 11, 2022 - Following numerous requests asking for a way to help, the Sukup Family Foundation is launching a new charitable program. These fundraising efforts will directly support the Ukraine Grain House families humanitarian needs. Donation Link: https://gofund.me/51a377e5
---
For media inquiries please contact:
Jaime Copley | jcopley@sukup.com | Mobile: 641 529-2819
*This is a repost of an initial post on March 8, 2022